Author. Blogger. Evangelist. Bible Teacher.
Hi, I'm Eric M Hill. I'm an author, blogger, evangelist, and Bible teacher.
But before I give you an overview of myself, I want to get this out so you'll know what this blog is all about. It's about you and I growing together in the art and science of Christian spiritual warfare. This is not a comprehensive list, but it's about growing in these areas:
Learning how to live, see, and grow in the Spirit
Learning how to discern and cast out demons
Learning how to heal the sick
Learning how to operate in the gifts of the Spirit
Learning how to get people baptized in the Holy Spirit
Learning how to get spectacular answers to prayer
Learning how to be used in power evangelism
Learning how to tear down strongholds
Learning how to hear and obey the voice of God
Learning how to see as God sees
I could go on, but you get the point: it's about helping you walk in the supernatural realm of your calling as kings, priests, and children of God. It's about helping you become mighty, productive warriors for the Lord. It's about you and I standing before God on Judgment Day and hearing Him say to us, "Well done, good and faithful servant." For this purpose, I've begun Eric's School of Spiritual Warfare.
Eric's School of Spiritual Warfare is a multi-faceted approach of delivering spiritual warfare content to people who need deliverance and healing and the baptism of the Holy Spirit, and of equipping those of you who want to be used of God in supernatural ministry. That ministry may be a mother ministering to her children, a pastor ministering to his or her congregation, or just a typical Christian who wants to walk in the power of God.
Eric's School of Spiritual Warfare is operational now, but has other parts planned to come online soon. Here are the delivery methods of the school:
Blog Articles
Books
Podcasts
You Tube Videos
Facebook Live Streaming
Private Facebook Group
Video Conferencing
Skype
Home Meetings (by invitation only due to space)
Physical and Online Meetings and Seminars
Speaking Engagements
I'd really love to help you become a more powerful and productive servant of Christ. There's no financial cost. The only cost is for you to invest in yourself by joining me and others as we grow in the supernatural power of God.
Most of the content is self-paced; some will be actively facilitated by me. So your participation can be flexible. If you're interested in Eric's School of Spiritual Warfare, visit Facebook.com/groups/ericmhillauthor. Answer the three questions and I'll see about adding you to Eric's School of Spiritual Warfare. Once you're added to the group, please read the group description and introduce yourself. I'll add you to the school email list.
Okay, now that I've got that off my chest, I'll tell you a little about myself…a little later. This page is still under construction (the whole site is still under construction!) and I'm trying to finish another book. The book deadline's getting close!
Connect With Me Here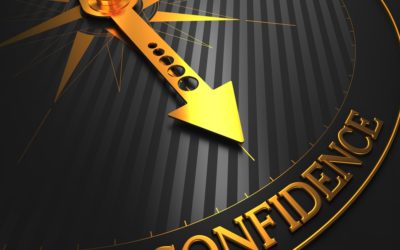 Knowing God's Will When You Pray About a Mountain "Now this is the confidence that we have in Him, that if we ask anything according to His will, He hears us. And if we know that He hears us, whatever we ask, we know that we have the petitions that we have...
read more