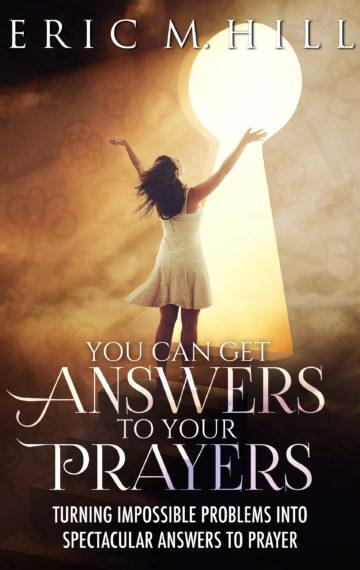 Publisher:

SunHill Publishers

Available in:

Paperback and Kindle
Purchase Now At Amazon
"I want a stronger and more powerful prayer life. What can I do?"
If this is your desire, you're only a short while away from making it a reality!
Millions of Christians read wonderful Bible promises and wonder why nothing happens when they pray. They know God loves them, but for some reason their prayers never seem to make it past the ceiling.
This condition is widespread and accepted as normal. Yet, from a biblical perspective, it is abnormal for a Christian to routinely not get his or her prayers answered. This is not what we see in the Bible; it is not what we should see in our own lives. It is not going to remain this way in your life!
John had applied to a bunch of dental schools and was turned down. In front of the whole church, I explained to him some of the principles and methods in this book. "Pray like this and go back to those same schools and apply again and see what God does." He now attends one of the dental schools that had previously turned him down! God made the impossible possible.
This short, simple, but insightful book is going to reveal to you truths and methods that will allow you to join the ranks of those who have learned how to get spectacular answers to prayer. It will be especially helpful to those who are facing stubborn or so-called impossible situations.